Compusearch Contract Management Blog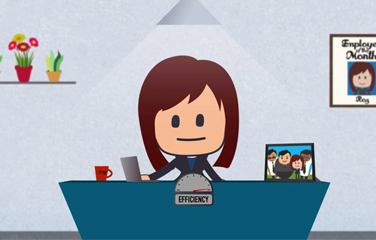 Contracts professionals face demands that mere mortals could never hope to survive. As you kick off the New Year, here are some ways in which you can revitalize your approach and make the coming year not only easier but much less stressful:
1 – Put a plan in place. Having a process in place to address any and all potential issues can help you easily deflect those challenges when they arise. Make sure that you have identified the appropriate contacts for escalation and have a list of responsible parties for each area that touches the contracts realm.
2 – Leverage any little moment of downtime to load old data into online repositories. Paper is in the past, but when the auditors come a callin', they want historical data…and they want it NOW.
3 – Collaborate with other departments. One of the biggest sources of errors is when systems don't sync, and there are multiple data entry points. If you can integrate your existing systems, that would be ideal, but if not, at least make sure there is cross-departmental sharing of exact data that can be input the same way.
4 – Be prepared to support BD and your proposal team. Yes, your goal IS to create more work for yourself by winning more contracts! Make sure you have a central repository for all past performance data that is easily accessible and can be shared with your proposal teams on a moment's notice.
5 – Watch as Roz tries to keep up with numerous demands for contract data and compliance information, doing a "data dive" while the executives wait for critical information…and then the Auditors come marching in… (Laughter is good for the soul!)
Read More
Topics: Contracts, Contract Management, Compusearch's SpectrumCLM, Roz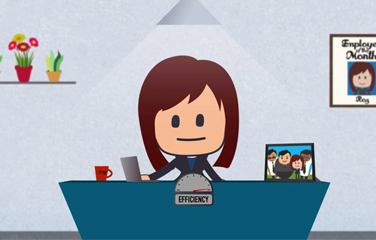 Compusearch®, the leading provider of Contract Management software solutions for Government contractors, was pleased to have Reid Jackson open NCMA's GCMS conference. Reid described "The Terrible Trade-off" between compliance and overhead costs faced by most government contractors. To personalize the Trade-off, he shared a video snippet showing
Roz, the Contracts Manager
, overcoming the immense struggles that GovCon Contracts professionals face on a daily basis.
Indeed, leading government contractors have found that Compusearch's SpectrumCLM® software enables them to escape The Terrible Trade-off by enabling both full compliance and low indirect rates.
As Mariah Knefely, Director Contracts, Risk & Business Management, Centerra Group explains, "The product is logical and addresses every contracting need. The ease of access to data coupled with the robust reporting tools has been a tremendous help for management reporting... The entire company has placed a unanimous vote of confidence in SpectrumCLM."
Read More
Topics: Contract Management, Compusearch's SpectrumCLM, compliance and overhead costs, Roz, The Terrible Trade-off